In a press conference, the former striker of center rosarywho won the December 18 elections with more than 78 percent of the vote, seek "There is current debt from suppliers, people who bring food or cut the grass, which are common expenses in a football club, which comes from 2019, 20, 21 and 22, but which came due just in January and February of 2023, with the clear intention that Central go bankrupt, but Central is not going to go bankrupt because we are capable of moving the club forward and because there are a lot of people who support us".
Regarding debts, beautiful explained: "They left us debts of 1,600 million (pesos) between checks, banks and current debts, when the club's income from television is 700 million a year, that is, they left us in debt for two years and a bit. I am not used to having debts, but we are going to have to learn to manage ourselves, it is going to be a difficult year".
At this point, the president "Scoundrel" confided that "as an example of what they did there is a contract with an artist, (the singer-songwriter Ricardo) Arjona, which is worth 20 million on the market, but which he used in Central for two million, so the signatory and the production company committed an illegal act and from now on I warn you that Arjona in Central is not going to sing".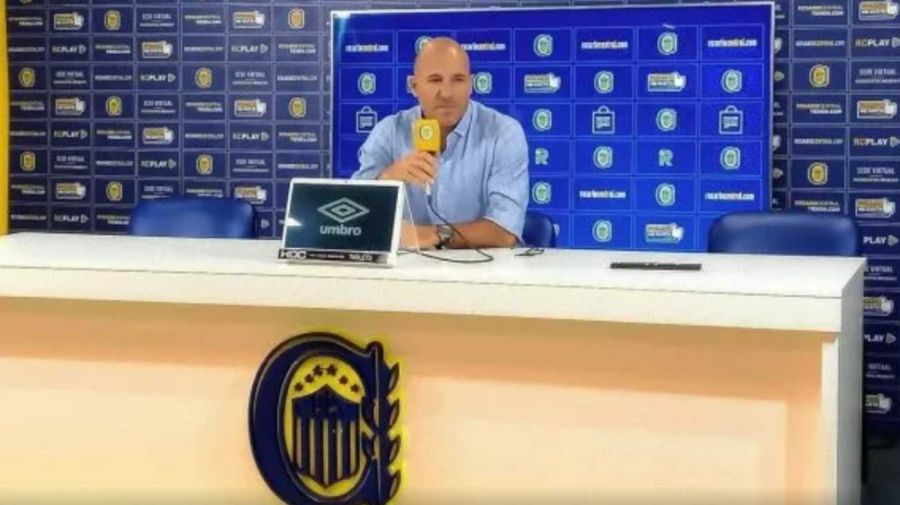 beautiful revealed that "Central ceded (the midfielder Joaquín) Pereyra to (Atlético) Tucumán in a 50 percent contract (of the pass) for 500 thousand dollars, to pay 200 thousand in January, 200 thousand in May and another 100 thousand later, but on December 5 they sold 100 percent of the pass, it is not known in what amount. To sell a player must be approved by the board of directors, according to the statute of Central. And now we don't have the player, we don't have the minutes and we don't have the money".
Along these lines, Belloso emphasized: "If this club was not killed by this gang of thieves and their accomplices, no one will kill it. There is a board of directors with highly trained people, many people with very good intentions, the opposition that made itself available, historical people from the club, former players, the rogue people who mobilize to get Central forward. This club has a destiny of greatness and of embracing each other to become champions".