He came, he saw and he is about to win. A little over five months were enough for Martín Demichelis to give River Plate a shot at a new conquest. Although the numbers did not close to consecrate him this weekend, because Talleres continues to fight him, the Olympic return seems inevitable.
The native of Justiniano Posse, who had a brief experience directing Bayern Munich II, was announced at the end of last year as the Millionaire's new coach, at a time of great uncertainty due to the departure of Marcelo Gallardo, who left the bar very high in Núñez's club: 14 titles in eight and a half years of management. "Martín is our light," Enzo Francescoli, idol and manager of the entity, said at the time.
The 2-0 victory against Central Córdoba of Santiago del Estero, at the Madre de Ciudades Stadium and for the opening date of the Professional League Tournament, marked the official start of the second half of 'Micho' at River, where he played 70 games and he won two titles as a player between 2001 and 2003. His current journey includes defeats against Belgrano (1-2) and Talleres (1-2) at the Kempes Stadium and victory against Instituto (3-1) at the Monumental.
As a player, 'Micho' won 16 titles with River, Bayern Munich and Manchester City
Among the 71 coaches who were champions in the AFA First Division, from 1931 to the present, there are three antecedents from Cordoba: Manuel Giúdice, Carlos Timoteo Griguol and Américo Gallego. In addition to their origin, "el Colorado", "el Viejo" and "el Tolo" have in common consecrated on several occasions and directing different clubs.
GIÚDICE. He won Independiente and Vélez champion. Herminio Sande, former president of Rojo, defined him as "a father of the players"./// PHOTO: CEDOC PROFILE
'Don Manuel'
Manuel Giúdice (1918-1983) was an outstanding midfielder who started at General Paz Juniors and later played for Bella Vista de Tucumán, Huracán, River (he was part of the famous team known as 'La Máquina'), Platense, Deportivo Cali de Colombia and the Argentine team. After his retirement, in 1951, he began an extensive and fruitful career as technical director, which added steps for Argentinos Juniors, Atlanta, Huracán, Rosario Central, Nueva Chicago, San Lorenzo, Deportivo Morón, Atlético Tucumán, Independiente and Vélez. These last two teams were championed in the elite of national football, in three definitions that were crossed by controversies and that postponed the illusions of River.
With Red he established himself in the 1963 First Division Championship and the 1970 Metropolitan Championship. The first time he had to replace Armando Renganeschi, who resigned after the 0-4 defeat against Racing on the 17th date, and led the team to the title with an immaculate campaign. On the last day, Independiente defeated San Lorenzo 9-1, which was harmed by arbitration and as a protest did not present any opposition in the game and even scored a goal against from midfield.
Seven years later, Giúdice scored a double in Avellaneda. El Rojo arrived at the last date tied on points with 'the Millionaire', but the AFA did not make them play simultaneously. River beat Unión 6-0 on a Friday night, and Independiente defeated Racing 3-2 the following Monday. Those led by 'Don Manuel' celebrated the greatest number of goals scored throughout the 20 dates. The Cordovan also led that team to obtain the first two Copa Libertadores in Argentine soccer, in 1964 and 1965.
In addition, Giúdice was the DT of Vélez in the historic first fortinera consecration of Nacional 1968, with Daniel Willington as a figure, when he beat River by goal difference in the triangular final that was played at the Old Gasometer and that Racing also starred in. On the second day of the tournament, Vélez had beaten Belgrano 3-1 at Liniers.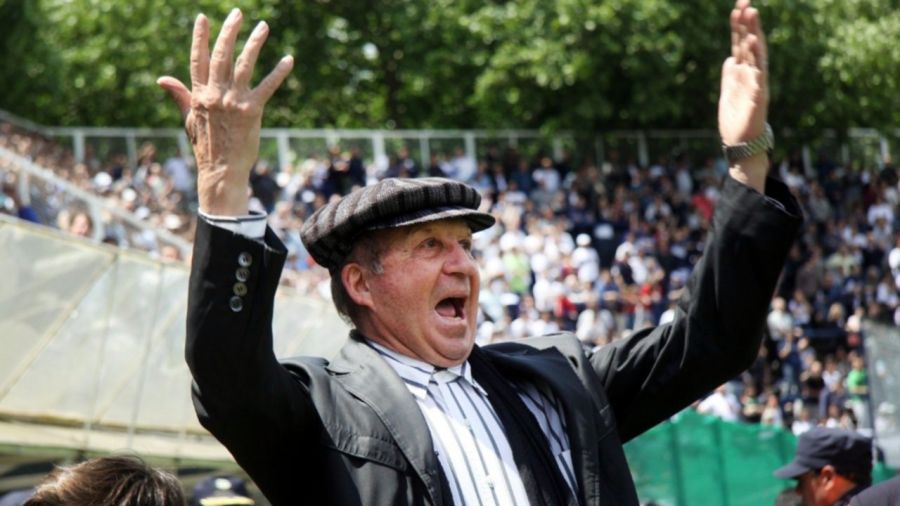 GRIGUOL. He established himself with Rosario Central in his first experience as a coach. He also remained in the history of Ferro, with two titles. /// PHOTO: CEDOC PROFILE
Scoundrel and Green
Carlos Griguol (1934-2021) emerged as a footballer in Las Palmas. He later played in Atlanta and Rosario Central, and was the 1959 South American champion with the national team. In 'el Bohemio' he was part of the most important achievement in the club's history: obtaining the Swedish Cup in 1960, with 'Don Manuel' Giúdice as DT. In 'el Canalla' he not only hung up his boots but also began his coaching career. At the age of 37 and an eight-game interim as his only previous experience, he took over the leadership of the main team for Nacional 1973. His debut was the 4-0 win against Belgrano, at the Gigante de Arroyito. That Central Rosario was known as 'The Flintstones' and gave the Olympic turn after winning the home run final over River, Atlanta and San Lorenzo.
In the current tournament, Demichelis lost in Córdoba against Belgrano and Talleres
Eleven years later, 'Timoteo' would complete his own trilogy as DT, he led Ferro Carril Oeste. His first achievement with the Caballito team was the 1982 Nacional, which he won undefeated, beating Quilmes in the final. In that contest, which was played in the midst of the Falklands War, El Verde faced Unión San Vicente in Zone B (1-1 at the Chateau and 4-0 in Buenos Aires) and Talleres in the semifinals (4-0 at home and 4-4 in Cordoba). He repeated in the 1984 Nacional, with just one defeat in 14 games and victory against River in the defining series. In the first round he shared Group E with Instituto (3-3 in Alta Córdoba and 1-1 in Caballito) and again he had to settle with Talleres the pass to the final (1-0 and 1-1).
three way
Américo Gallego was born in Morteros in 1955 and is one of the 69 world champions that soccer has in our country. He established himself in Argentina '78 and also stood out in Newell's and River, the only two clubs where they played. In the 'Millionaire' he won the 1987 Inter-American Cup, with Griguol on the bench. As a coach, 'el Tolo' was champion with River, Independiente and Newell's. In his first experience as a director, the cast of Nuúez won the 1994 Apertura undefeated. In that contest, his team played at home against Belgrano (1-1) and Talleres (2-1). 'El Tolo' repeated in the Clausura 2000, in which he beat the three Cordovan teams: Instituto (2-1) and Belgrano (1-0) at Kempes, and Talleres (2-0) at Monumental.
With Independiente he won the 2002 Apertura (4-1 vs. Talleres, on the 12th date, at Kempes) and with Newell's he won the 2004 Apertura (3-0 vs. Instituto, on the 8th date, at Parque Independence). It was Gallego, in the last year he directed River Plate, who took Demichelis, then captain of the River Plate reserve, to train with the professional squad for the first time.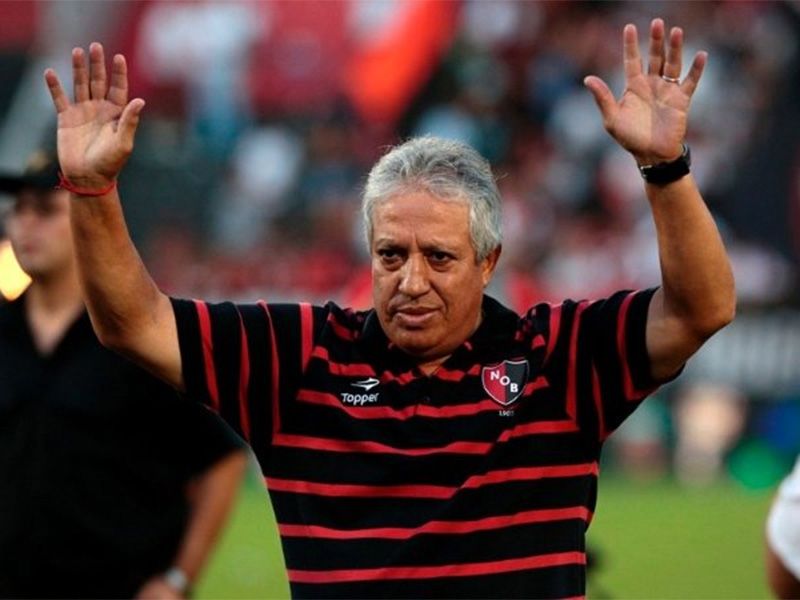 GALICIAN. As DT, 'el Tolo' gave four Olympic laps in local tournaments. He did it in three different clubs: River, Independiente and Newell's. /// PHOTO: CEDOC PROFILE
THE PIONEERS
Manuel Guidice: Independiente, First Division Championship 1963; Velez, National 1968; Independent, Metropolitan 1970.
Carlos Griguol: Rosario Central, National 1973; Ferro Carril Oeste, National 1982; Ferro Carril Oeste, National 1984.
Américo Gallego: River Plate, Opening 1994 and Closing 2000; Independent, Opening 2002; Newell's, Opening 2004.