Enzo Fernández continues to show all his talent and that he has no problem adapting. What was shown in benficain the Argentine National Team Qatar World Cup and now in Chelsea.
With only 11 games with the blue shirt, he has already won over the fans and it stood out that the 120 million who paid the whole of London are worth it. His team defeated Borussia Dortmund 2-0 and allowed him to advance to the quarterfinals of the Champions LeagueAt the end of the meeting, everything stamford bridge he applauded him and came across a small fan.
"Enzooo, Enzooo", shouted the excited fans with the comeback against the Germans (the first leg was a 1-0 defeat). The world champion raised his arms and applauded responding to the gesture of affection. While he crossed paths with the DT, graham potter.
Enzo's emotional gesture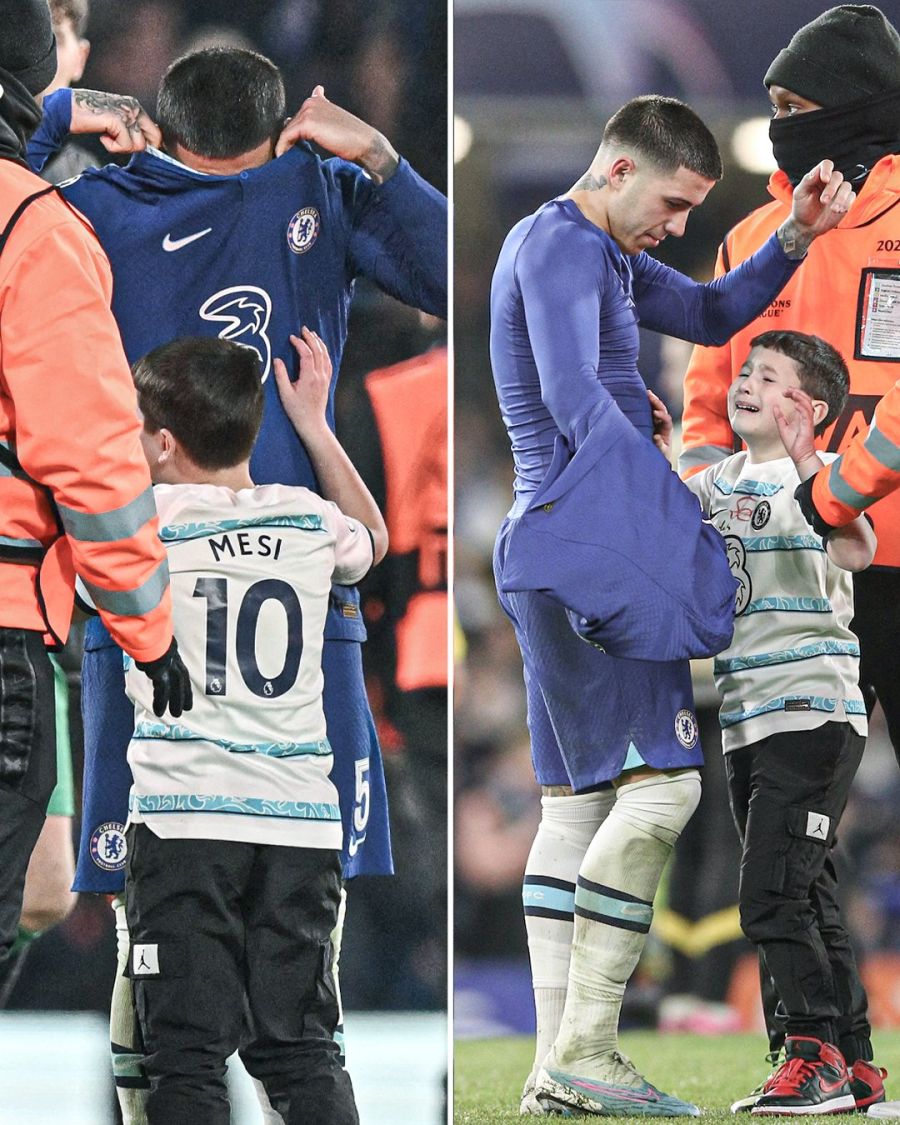 when the ex River He was leaving towards the changing rooms, a boy ran towards him. Curiously, the boy had the Chelsea jacket with the number 10 and "Mesi" on the back. He crossed him in the heart of the pitch, hugged him and Enzo without thinking gave him his shirtWhile two security guards waited to stop being able to achieve, the Argentine was with him for a few seconds, trying to get them to treat him well and leave the field without problems.