River will seek to leave behind the setback that the defeat against Arsenal meant when it visits the leader Lanús today, in the south of Buenos Aires, within the framework of the sixth day of the Professional League.
The match will be held at the Néstor Díaz Pérez stadium from 7:15 p.m., Darío Herrera will be the main referee, will have Leandro Rey Hilfer in the VAR and will have the live broadcast of the sports signal ESPN Premium.
River's present
River reaches this commitment after the tough defeat it suffered at home against Arsenal 2-1For this reason, in principle, coach Martín Demichelis would make at least one change per line. Paulo Díaz, Agustín Palavecino and Miguel Borja would enter for Jonatan Maidana, Pablo Solari and Salomón Rondón, respectively.
besides, the youthful Franco Alonso would get in from the start for Lucas Beltránto accompany the Colombian up front. The doubt It seems to be in the middle of the field, where José Paradela, scorer of the goal against Arsenal, and Nicolás De la Cruz, who left his injury forgotten and will be of great value to the coach.
Lanús news
For his part, Lanús comes to this match after suffering a 2-1 defeat on his visit to Racingresult that earned him lose the undefeated and the top of the contest in solitude.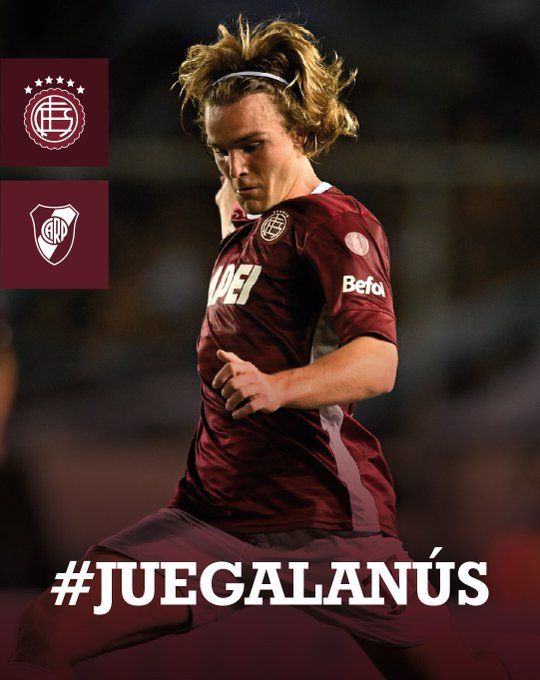 Despite being left empty-handed before the cast of Avellaneda, the coach Frank Darío Kudelka would repeat the same players who started the game and had an acceptable level of football.
Probable formations of Lanús and River
lanus: Lucas Acosta; Brian Aguirre, Felipe Aguilar, José Canale, Julián Aude; Raúl Loaiza, Tomás Belmonte; Matias Esquivel, Lautaro Acosta, Pedro De La Vega; Leandro Diaz. DT: Frank Kudelka.
River: Franco Armani; Robert Rojas, Paulo Díaz, Enzo Díaz or Leandro González Pirez, Milton Casco; Enzo Pérez, Agustín Palavecino, Ignacio Fernández, José Paradela or Nicolás De la Cruz; Franco Alfonso and Miguel Angel Borja. DT: Martin Demichelis.