It rains copiously in Mar del Plata. And barely hours have passed since the protagonist of the story won the first date of the national circuit. But nothing important: franco radziunas He is on his way to the beach to continue with his routine that, he assures, makes him go into the sea on at least 330 of the 365 days of the year, regardless of the cold of the water or the condition of the sea or the weather. . "Obviously this is not the best, it's more fun when there are better waves, but this is how it goes, it's part of the job: get into the water the same way, because sometimes in tournaments it's bad and you have to compete the same way. Unless it's too bad or I'm very tired, I always go in, even if it's once a day ", This 20-year-old from Mar del Plata tells us that he did not even have time to celebrate the victory, for the third year in a row, on the date that the championship that controls the Argentine Surfing Association.
The star surfer of the Quiksilver Argentina team knows the secret. He sucked it from his father Luis, who was an Argentine champion, from his coach and greatest champion in history (Martín Passeri) and from a booming sport that has become more professional every day. "He has already shown that I can beat the best here and last year I realized that I can fight on an equal footing with the best in the region. My goal is to become an international elite surfer and in 2023 I hope to take a new step", Explain. In this note you will find his story, the love story that years ago became his passion and that he definitely wants to transform into a profession.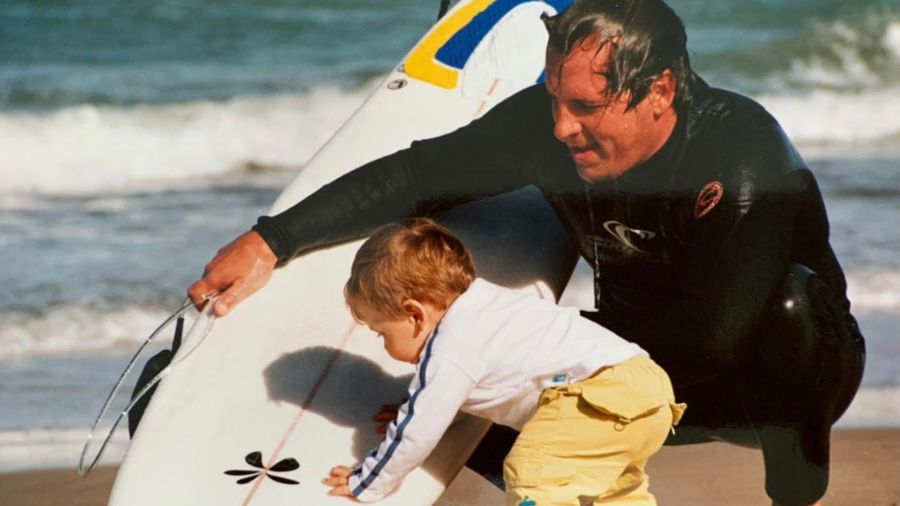 It all started at home, of course. "I discovered surfing on a trip to Hawaii in July 1977 and I never stopped" admits Luis, who became national champion in 1991 and unintentionally dragged his three [email protected] towards this passion (Ema is 17 and Maia, 13). "Since he was a child, Franco had a very strong connection with water. When he was two years old, he submerged in the pool up to two meters and began to surf the first waves in the sea. Immediately he started with the surfboard and at the age of 5 he was already standing alone in Playa Grande. I remember one day when he surfed no less than 20 waves and from then on he always asked me to take him to the sea ", remember the father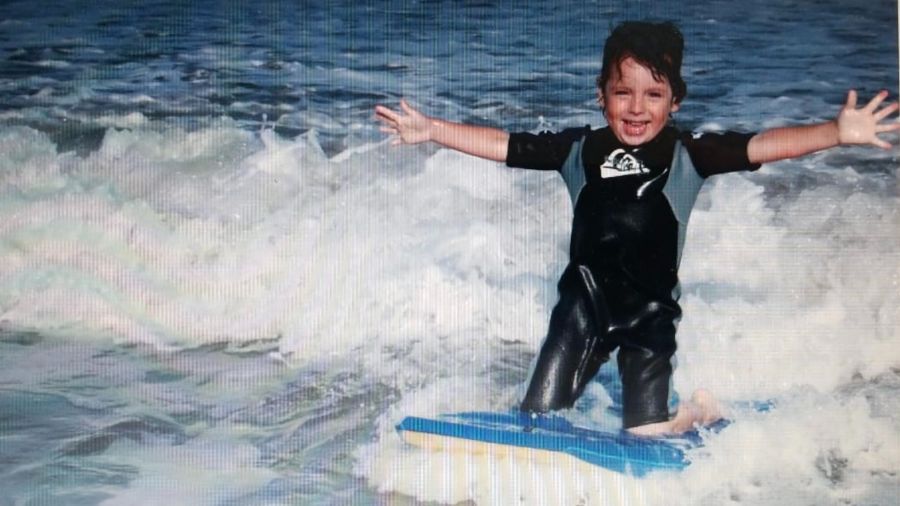 "My old man never pressured me, he just introduced me to the sport… I always liked the water and, when I learned about this sport, I was captivated. I also remember one day: it was on the Yatch, I was 9 years old and there were many surfers in the water, but dad placed me at the peak, against the rocks and made me catch one of the biggest waves. At that moment I experienced something very special, like being at Disney. There I felt the desperation to relive that feeling. It also became a regular plan with him. Instead of playing at home, we would go surfing. And today that has spread to the whole family"Franco account already from the beach.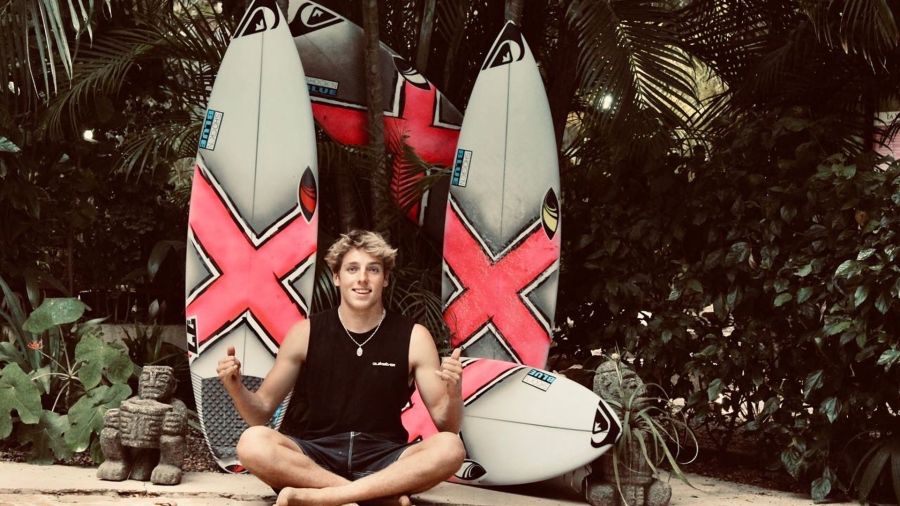 Despite the fact that many surfers avoid the competition, this blonde who lives up to the surfer look likes it too much. He has been competing since he was 11 years old and claims to have had a click in 2017, when he played in the ISA Junior World Cup. "I passed several rounds and was among the best 25. There I was convinced that I could, that it was not far. Also, Nacho Gundensen won that tournament and that made it clear to me that we Argentines could compete with the best if we took this seriously." Explain
Radziunas could not be a champion in training categories but he reached the final of Quiksilver La Paloma 2020, the bravest stop on the tour, and when he had to win his first stage, they allowed him to click. "I had lost several finals and it was like pulling a thorn out of me", comment. From that day on, his growth was impressive, in the water and in his physique, especially in 2022. "Yes, it was a bit of everything. I acquired a maturity in the sea, in making decisions and having traveled a lot last year, having competed with good results and surfing other types of waves helped me a lot. Also, I kept my job, day to day. All this makes me feel calmer, less nervous, and that I can beat anyone, calmly ". admits
Franco admits not having felt the transition from Junior to Open. "Now everything is more real, more serious, it is true, but everything has been very natural. It went step by step." he explains without going into the logical pressures that come when one becomes an adult and begins to compete with professionals. "It doesn't influence me negatively. It motivates me, it doesn't stress me out." be sincere. He is not even affected by the economic effort made by his family, especially from 2002, when Franco began to compete abroad, needing a larger budget.. "I know well that sacrifice of my people, I am grateful to them, as well as to the companies that support me, like Quik, but it does not weigh me down or tie me down. I know I have more pressure, but I trust myself and I know what I can give." highlighted.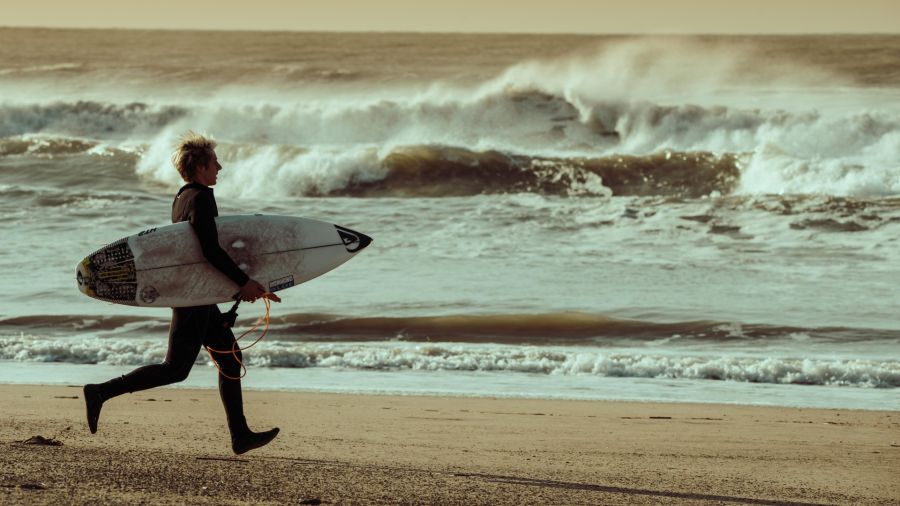 Passeri, surfer and coach, is an authorized voice to analyze it. "Franco is by far the best Argentine surfer at the moment, the one who has grown the most and the one who has worked in an orderly way since he was a Junior. There are several things that make it special. First, the approach of him. He gets little demotivated when things don't work out for him. When he did not have the expected results, such as not being a junior champion, he kept giving it. He always focused on his tasks, without being modified by the environment. He doesn't skip any physical training or make excuses when things don't go as he expected. He is an example because he is healthy, consistent and disciplined. Mentally he is very strong, he has a family environment that empowers him and he is also a boy who likes to take risks in the water. He comes in his DNA. All these intangible characteristics enhance his great talent", analyzes who is also the most winner in national history, with six titles.
"His growth has to do with several things: physical consolidation, his greater maturity in decision-making at sea and how well the trips did for him. That put him in a place of preference in relation to others. He has the level, the perseverance and the head to continue growing, and he has enough support. He still hadn't touched his ceiling, not even close. He can easily be an elite surfer "Complete Passeri while continuing to make a request to the ASA. "Hopefully he becomes aware and takes it into consideration for the Selection. It's been a while since it deserves a place", beg. Franco gets a little uncomfortable with the subject but comes out well. "Yes, that is a dream and a goal. But everything comes, in due time. I focus on what I have. And, for me, it is a pride and a blessing that Martín has been with me since he was 11 years old. He transmits all his experience to me and guides me in and out of the water. Together with my father. Both have been decisive. The shields to both"given.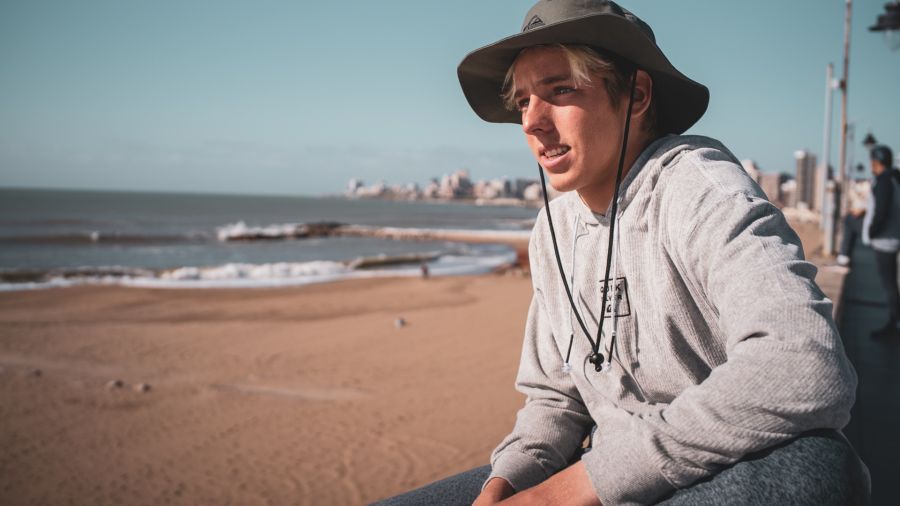 For now, although Franco is interested in being a national champion, something he has not been able to try due to his trips abroad, which have overlapped with some local dates, his focus is internationally. Radziunas will travel to Brazil in days to compete in two important tournaments, with a maximum goal and a minimum one. On February 22, he will go to Fernando De Noronha to play a 5,000-point competition and then, on March 5, he will go down to Florianópolis for another 3,000 at Praia Mole.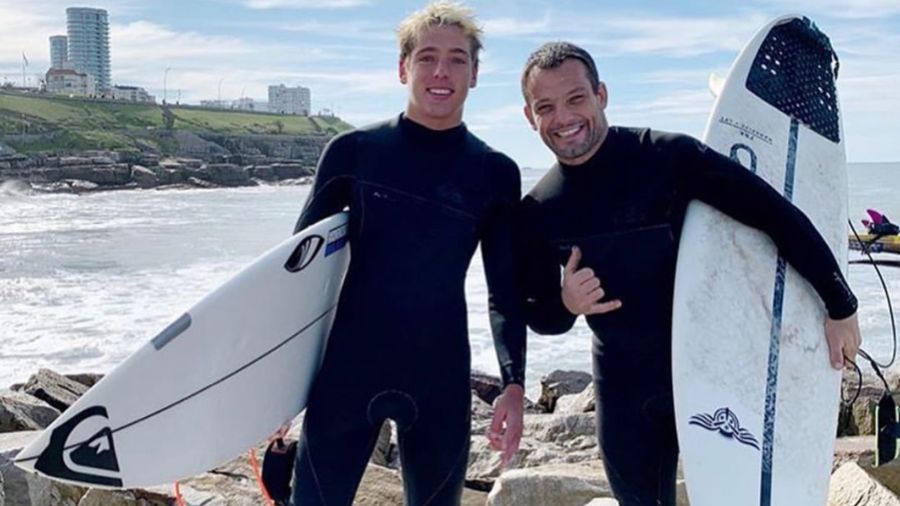 "It is the last two competitions that will determine the income to the Challengers Series. Today I am in position No. 27 and with two good results I can be among the first eight to enter directly. The other option is to stay in the top 30 to achieve better seeding in the future and thus enter more advanced rounds in the following tournaments.", says who in 2022 hit very good continental results. He was third in a Pro Junior U20 in Brazil, fifth in Punta Rocas (Peru) and ninth in Iquique (Chile).. "I went from less to more and it showed me that I can fight with the best. At the beginning of last year I did not have the same feelings as today. I'm going to go looking for the results that I know I can get.", close. Talent and determination are there.