The previous week, Leonel "lecherita" Sancho fired a compressed air weapon at a driver of a car on Rivadavia street. The victim immediately filed the complaint. Before this episode, the commissioner of General Pinto, Carlos Jáuregui, denied that "violent times" are going through in that place and acknowledged that Sancho had "many records of this type of crime and others as well." Seven days later he stabbed Patricio Pacheco in the main square of that town.
They killed a young man and there was a "poblada" in General Pinto: the murderer had 39 legal cases and was still free
Bellicose and quarrelsome, Leonel 'Lecherita' Sancho showed himself on the networks as a fan of motorcycles. At just 22 years old, his record accumulates nothing less than 39 court cases. The first of these dates back to 2012, and there are 17 of these actions for various crimes, almost always in General Pinto, according to the head of the Security area of ​​that city, Fernando Homsi. The official added another striking detail: Sancho had 5 cases already up for trial, but he was free."
As confirmed by police sources and after the incidents at the police station, he will be transferred to another police station to avoid further events such as the events last night.
When asked why Sancho was not imprisoned if due to his judicial record he was a clear danger to the residents of General Pinto, Homsi limited himself to investigating these issues at the judicial level: "The police are in charge of the arrests, but a Once apprehended, they are referred to justice, and it is the judges who will decide whether or not to arrest the person".
"A hospital, a jail, an empty wallet are the things that show who your true love, family and friends are"The defendant published a few months ago on his Facebook account.
Homsi, according to the portal Inner Districtexplained that Sancho has as mayor "5 cases for theft, 5 for robbery, 1 for rustling, 3 for injuries and 3 for damages and threats", all initiated by the General Pinto Police, which intervened in each of these arrests.
Prior to Patricio's murder, "Lecherita" had pointed a compressed air weapon at a driver after an argument. But Commissioner Jaúregui downplayed that episode: "In the investigation it was possible to determine that it was a compressed air weapon that did not turn out to be a firearm."
"We have been working incredibly hard on prevention, but unfortunately these things are going to happen and will continue to happen," admitted Commissioner Jáuregui.
Sancho lived in a usurped house in General Pinto, in precarious conditions, a building that was attacked by the incensed neighbors after Pacheco's crime, who also set it on fire. The fury of Pacheco's acquaintances who reacted when the news of the murder was known was not limited to attacking Sancho's house, but also attacked the police headquarters and even the front of the local Deliberative Council.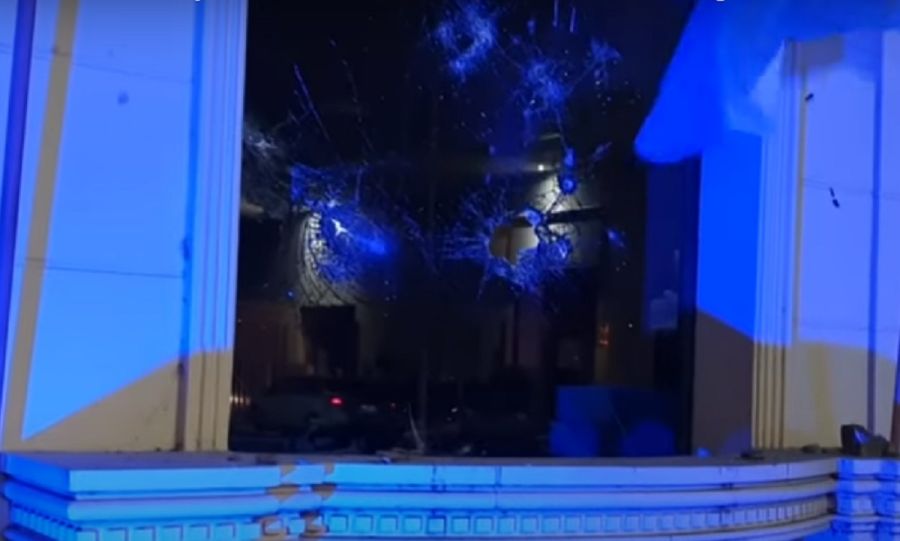 From a birthday to death
Patricio Pacheco, the 22-year-old who died at the General Pinto Hospital after being stabbed by Sancho, had gotten out of a van in the main square, on Villegas street, between Miter and San Martín. Pacheco returned from a birthday that was celebrated in Germania, a town located 30 kilometers from General Pinto. It was just after 6.30, when Patricio and some friends ran into Sancho, there was a discussion about the reasons that are not clear and it is only known that Sancho chased Pacheco and stabbed him in the abdomen. General Pinto's security cameras capture some images of the event.
Sancho escaped from the place on a motorcycle, while Pacheco was urgently transferred to the local hospital, when the doctors tried to operate on him due to the serious injury, the young man would die.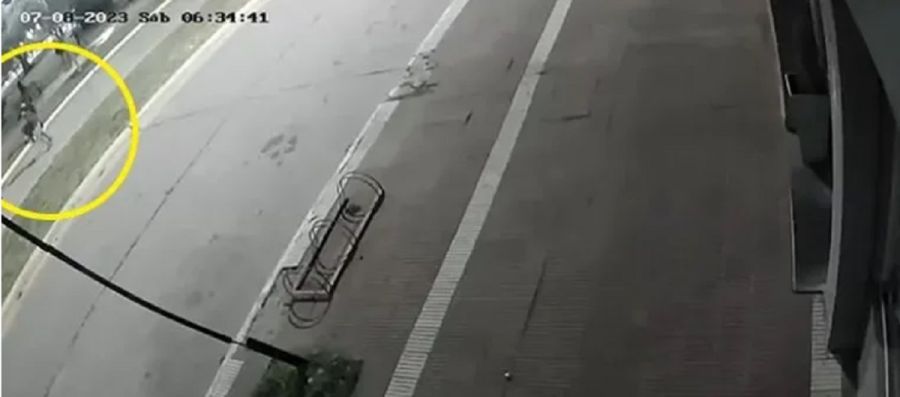 General Pinto, in mourning
After the serious violent events experienced last night in front of the local police station, the neighbors turned to the networks to express their repudiation of the murder and their condolences to the family.
The Pintense athletic club published on its networks: "We send our most sincere condolences to all the family and friends of Patricio Pacheco. As well, we join the request for justice ".
NT/HB