He river fan who died in the Monumental, his name was Pablo Marcelo Serrano, 53 years old. The victim had gone to the field with friends and her daughter who, upon learning of the tragedy, found themselves far from her. After looking for him and trying to contact him by phone, they ended up finding out that it was him.
Both he and his group of friends are from the West Zone and members of the branch of Morón. From the club information through a statement that the death occurred after he fell into the void and that there was no intervention by third parties or a situation of violence around him.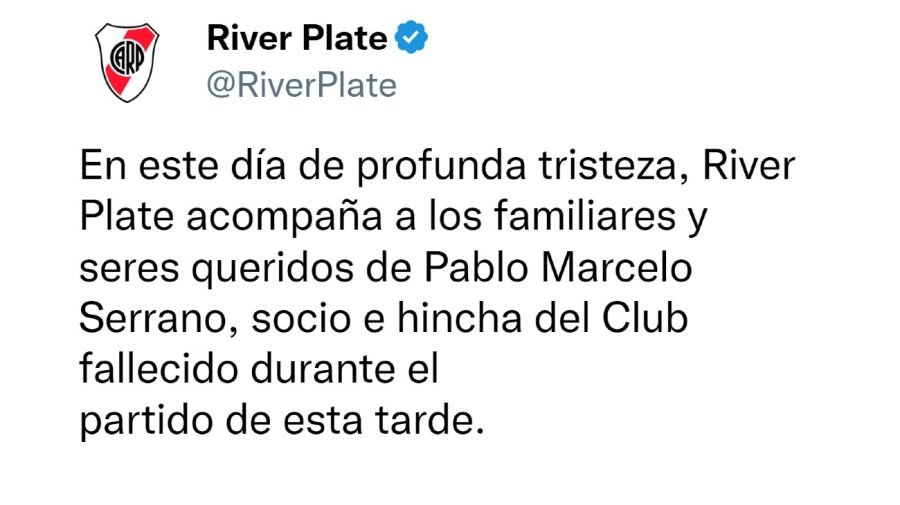 By identifying the fansince the club brought in their acquaintances to provide them with greater containment, to ask them for any information they could serve to find out what could have led this sympathizer to make the decision before providing an official statement. In addition, the police summoned them to identify the body.
Serrano fell from a height of more than 15 meters. Alberto Crescenti, head of SAME, explained that this fan "died on the spot" because he suffered a "very serious" head injury.
Club Atlético River Plate released a statement in which they detailed: "The Football Safety Committee and Club Atlético River Plate regret to inform that, in this afternoon's match against Defense and Justice, a supporter jumped into the void from the Sívori Alta tribune and died instantly. The medical service immediately arrived at the area of ​​the incident, as did the police and various security agencies.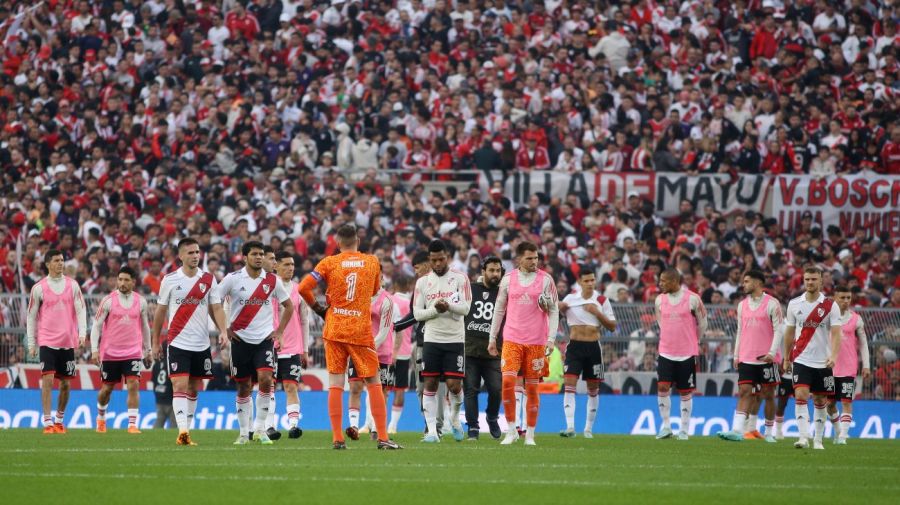 "The Sivori Alta grandstand, where the deceased person had his subscription, was found at 90% of its capacity. At the time of the fall there was no intervention by third parties. It was also verified that there was no situation of violence in the stands or around it. After 30 minutes, the Stadium was completely evacuated," the text continues.
"The security agencies and the Specialized Fiscal Unit for Massive Events, headed by Dr. Celsa Ramírez, are acting and carrying out the pertinent investigations," they concluded.
By instruction of the prosecutor, the gallery was closed for 24 hours to obtain evidence. One of the witnesses recounted that he witnessed the dramatic moment: "I was in the lower Sívori, the new popular one. There was an explosion, as if a firecracker had been thrown.".
"I was at 20 or 30 meters, the capacity was full. What I saw is that they were asking for an ambulance and for the game to be suspended because it was serious," added the young man.
Developing…