In order to maintain the fishing activity, but without causing imbalances in the fauna, the Environment Secretary began with the works for the complex trout Breeding, what will be the fry? planted in a few months in all the water bodies of the province. The species that inhabit the rivers of San Luis require treatments and care that protect their correct development, they will detect this distribution, while recording that the trout fishing is totally closed until next September.
The Fish Farming Station is managed by the Natural Resources Program, dependent on the Ministry of Environment, it has infrastructure, equipment and trained personnel to carry out the reproduction of fish species to promote the development of sport fishing and strengthen tourism as economic activities.
The play action It begins in May and ends in August. It consists of extracting the eggs from the females and depositing them in a container to add the male sperm. After being incubated for a while, they are placed in pools with a permanent flow of water at temperatures between 8 and 10 ºC protected from light. At the end of this stage and after thirty days the fry begin to be born.
In this direction, the head of the Natural Resources Program, Martín Lanzarini, highlighted the importance of the work carried out by the staff in the fish spawning stage. "The station workers must carry out the extraction with pipettes of those ovules that are not fertilized or produced by a fungus that could harm the rest, this work is very delicate and requires great dedication," he described. In addition, he pointed out that after a few months of care, the fry acquired a size between 10 and 15 centimeters, and with a level of sufficient development to allow them to survive in the environment. "This is the moment in which they are ready to be planted in the bodies of water in the province in which they have already been planted before." The fry are transported in special bags with oxygen and sheltered from the temperature and direct sunlight, while upon reaching the planting point, the bags are placed closed on the bed of a place with calm water so that the thermal exchange and the temperature inside the bag is equal to that of the water course. Once the bag is opened, it is ensured that the fish come out by their own means.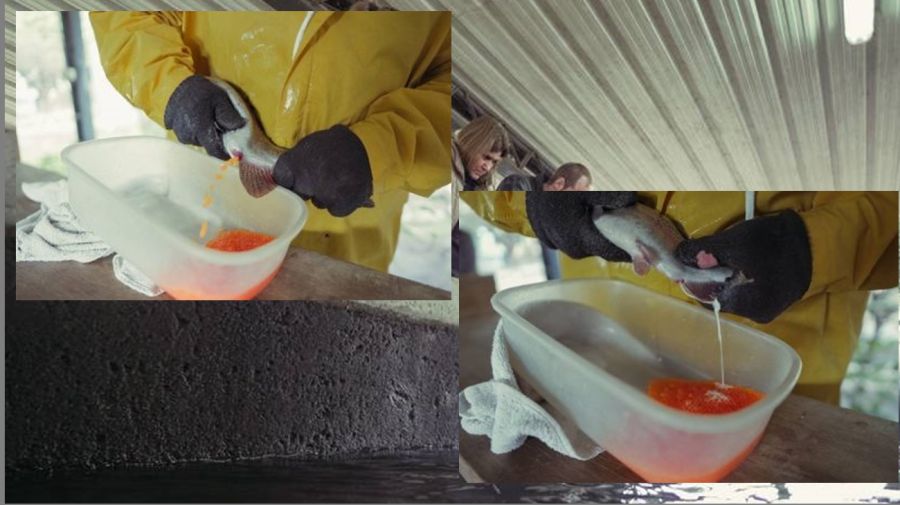 The Ministry of the Environment, in charge of Soledad Sallenave, recalled that the La Florida Fish Farming Station It is open to the public all year round. from Monday to Friday from 10 a.m. to 6 p.m. In any case, the distribution will highlight that during the winter holidays the establishment will extend its attention from Monday to Sunday from 10 a.m. to 6 p.m.